BECOME  A PERMANENT MAKEUP ARTIST
We provide confidence in your career through the best in-person Permanent Makeup Training available.  
Hands on experience, 1:1 attention, small class sizes and learn the Permanent Makeup techniques demanded by your future clients. Schedule a strategy call with our team to share with you how to get started in a career in Permanent Makeup.
BOOK MY FREE STRATEGY CALL
Next Fundamental Permanent Makeup Training
Become a Permanent Makeup Artist through our next Fundamental PMU training! Whether you have had previous PMU training (and looking for more quality in-depth education)... or if you are just getting started- this is the program for you.
ABOUT OUR FUNDAMENTAL PERMANENT MAKEUP TRAINING 
We start with 2 weeks of online courses with thorough video and audio instruction, class assignments and practice.  After your pre course work online, practice, and working with your instructor remotely you will meet in person to the Academy for 5 full days of in-person training performing PMU on models. 
The online portion of our program allows you to complete a thorough education to prepare you working on live models in person.  There is a lot to learn such as color theory, needle knowledge, machine knowledge, medical history and so much more prior to working with clients! Our goal is to teach you the fundamentals of permanent makeup, permanent brows, our brow shadowing techniques, lip blush and a thorough education in the art and techniques of permanent makeup.
Our approach to education is learn, apply, see demonstrations and repeat!
You will meet with Mary Emily for going over your course assignments as well as Q & A during our weekly online class sessions prior to meeting in person for hands on training.
You will continue practicing and have hands on training learning Permanent Makeup extensively through our training of Permanent Eyebrows and Lip Blush working with live models.
LEARN PERMANENT LIP BLUSH
Using Advanced Nano Technology we teach the most gentle and effective Permanent Lip Blush.  With our technique, your clients will not require numbing and you will provide an excellent healed result.  Our students techniques are so effective numbing is not required.  See our students healed results in the image above.
LEARN THE FUNDAMENTALS
Learning the fundamentals doesn't mean beginner! We go deep in your PMU fundamental training teaching machine knowledge, needle knowledge, color theory, client history and information and so much more in our fundamental training. Gold Certified with the American Academy of Micropigmentation. 
LEARN PERMANENT BROWS  
Through extensive knowledge about color theory, brow mapping, needle knowledge, machine knowledge, technique and so much more!  We teach our soft powdery brow and shadowing PMU techniques. Provide your client a sought after natural and effortless result.  
Why Us?
Having the career of your dreams is possible. Starting out with the right PMU education, hands on experience, 1:1 education, support, mentorship will build your business and provide you the confidence to succeed.  We provide the most extensive training combined with the best support system available to begin or grow your beauty business.
Success through a solid foundation!
Learn multiple services and earn more $
4:1 Student Teacher Ratio
For beginners or Experienced Artists
Advance your skills and earn more $
STUDENT KIT
We will provide you a kit to begin your student training and we know there are endless options out there.
We've curated the products we love and we are confident they are the most complimentary to your permanent makeup services.  Your student kit is included with your Primary Training Course and will be mailed to you during the online portion of the training.  
If you are starting a PMU business or growing a beauty business...
THIS IS FOR YOU.
Whether you're starting your business as a side hustle, a new hobby, or new career entirely, our beauty community and online business education program is for you!  I help beauty bosses begin their businesses with success.  
Our mentorship program is designed to help enhance your knowledge about how to run a beauty business through high quality through affordable online tutorials.  
After all, running a small business can be a lonely place and sometimes we just need the right people to empower us to go further, faster.  Move to needle everyday to reach your potential.
Join The Sister Concept to see what we are all about. Schedule a call with us today and we can share with you how we continually support beauty bosses through their career.
BOOK FREE STRATEGY CALL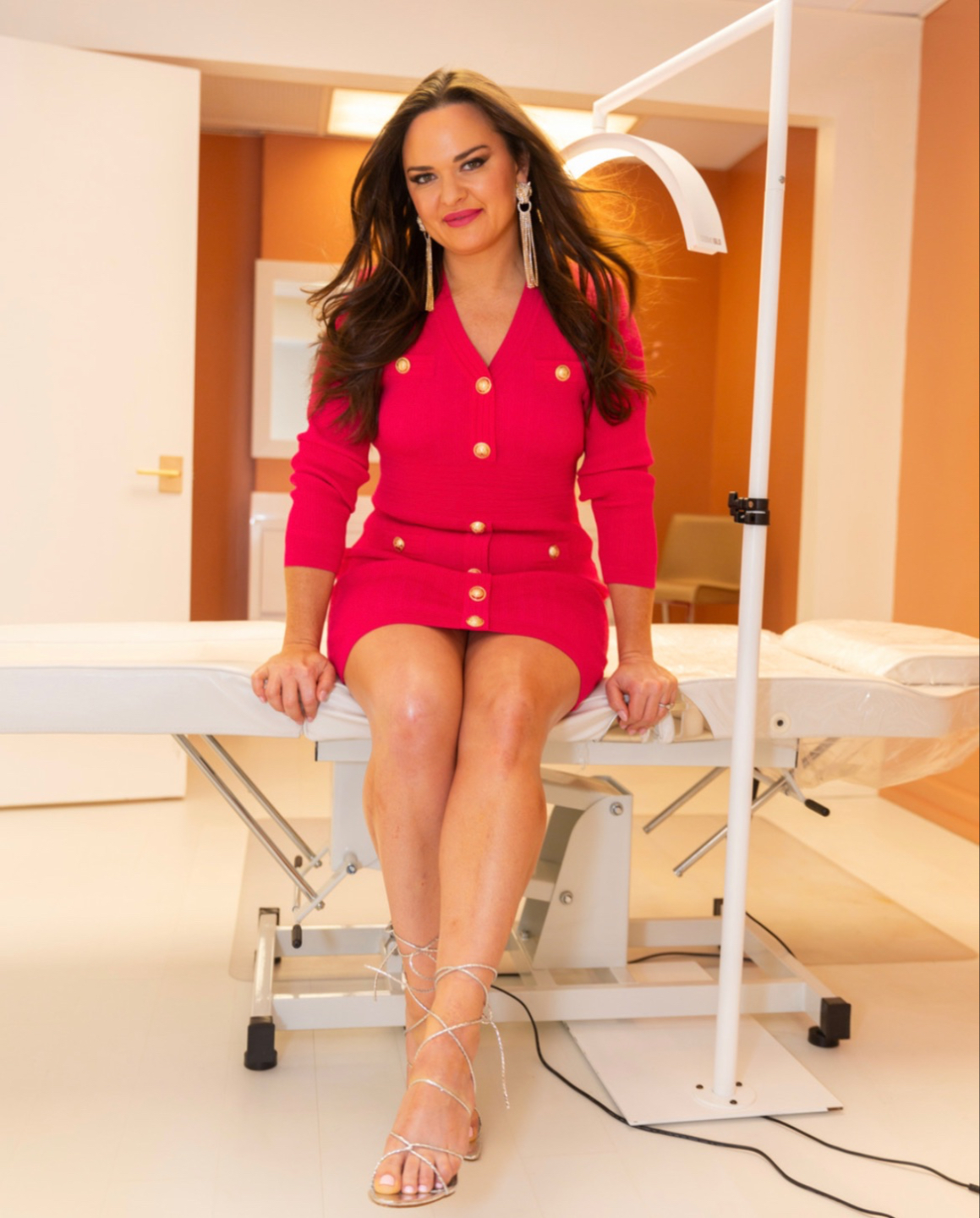 Subscribe
to be added to our list for special offers