WE BELIEVE IN THE POWER OF PERMANENT MAKEUP
and its ability to help others. We believe that by providing natural enhancements or medical restoration through PMU we can build confidence in others.
WE BELIEVE IN HAVING CONFIDENCE IN YOUR OWN SKIN.
That's why we provide five-star quality in everything we offer, from our advanced European permanent makeup (PMU) to beauty products and PMU artist training.
WE BELIEVE IN HAVING CONFIDENCE IN YOUR CAREER
through building a solid foundation in your education. Our extensive 3 week training, Advanced Medical Courses and business classes are built to propel you further faster.
I'M MARY EMILY
Most would describe me as a mother, wife, and small business owner. But in reality, I am so much more than that. I help women build the life of their dreams through the art of permanent makeup. I am here to provide you an obtainable and wildly successful career through helping others.
We may put ourself/ abilities/ dreams in a box sometimes, but that doesn't mean we have to stay there. So let's break free from this boundaries about who we think we should be and start living the fulfilling life we deserve through believing in ourselves FIRST.
Join me on a journey of permanent makeup training, learning advanced medical art, building your business and unapologetic confidence.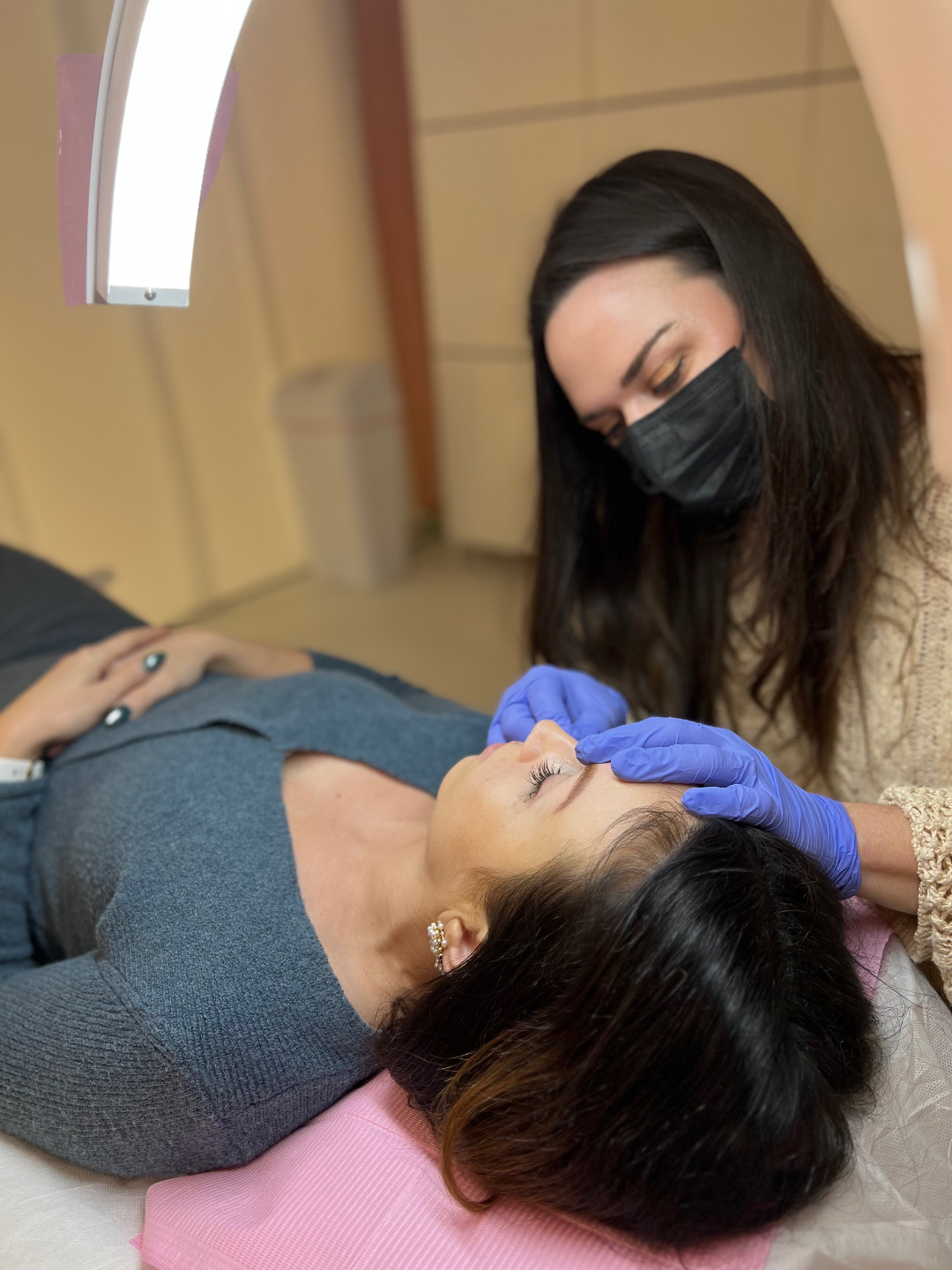 MY STORY
My journey with permanent makeup began years ago on a mission to pursue my passion for art and for people. I graduated from the University of South Alabama with a concentration in Painting with a Bachelor of Fine Arts and I spent years learning color theory, portraiture, figurative art, oil painting and drawing. I have created art since the early 2000's. However, I was never fulfilled until I changed my discipline of painting on canvas to people.
I worked as a Registered Diagnostic Cardiac Sonographer and Instructor at a local college where I found my love for teaching, helping people in healthcare and propelling students into a new career. It is extremely important to me to bring the most advanced, sterile and gentle techniques to Outliner Studio and to my students education.
My permanent makeup services and training come from travelling to find the advanced European techniques which come from around the world. I believe the best, most long lasting results come from a comfortable and gentle technique. After serving thousands of clients and knowing our healed permanent makeup results, I know my knowledge, equipment and technique are the best in the permanent makeup industry.
I am confident in my service and teaching techniques, products and training because of the investment made and the timeless results. The most rewarding part of our services at Outliner Studio is seeing my clients and students with a renewed sense of confidence through creating effortless beauty or through restoring what may have been lost through a traumatic experience such as breast cancer.
Watching the amazing people walk out of my studio with a new found confidence is a true gift. This art is helps people in such a powerful way and THAT is why I am obsessed with what I do! AND I can't stop, won't stop there- because I love to teach and guide my student to build a new career in this amazing field through the highest quality education that can be provided here at Outliner Studio. #ConfidenceInYou